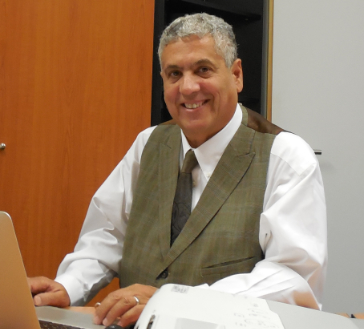 Emil Malak, Director and Chief Executive Officer
Emil Malak has enjoyed a distinguished career spanning more than four decades as an entrepreneur, inventor, writer and business development expert. He is an experienced manager and business leader whose projects and endeavors have traversed a wide array of industries including, telecommunications technology, biomedical, food and hospitality, and the arts.
Voip-Pal.com Inc.
Mr. Malak is the largest single shareholder of Voip-Pal.com, Inc., a publicly traded company where he serves as a Director and Chief Executive Officer. He has spent the last 16 years overseeing the development of the company's intellectual property comprised of more than twenty telecommunications patents in the US and several international patents in Europe, India, Canada and Indonesia. He is also a named inventor on two US patents,– Mobile Gateway, U.S. No. 8,630,234 & Electrostatic Desalination and Water Purification, U.S. No. 8,016,993. He is currently overseeing patent infringement lawsuits against Apple, Verizon, AT&T, Twitter and Amazon for unauthorized use of Voip-Pal's patented technology.


Thorne BioMed Limited
In addition to his work as Voip-Pal's CEO, Mr. Malak has spent the last 7 years involved with a medical research team of doctors, serving as the chairman of the board of Thorne BioMed Ltd. They are currently conducting cancer research in Germany where they are committed to pursuing a possible reduction to cancer metastasis. In addition to their cancer research, Thorne BioMed is in the process of developing a synthetic CBD which promises to provide all the health benefits of CBD without the potentially dangerous effects of THC. If successful, this could solve the FDA and European Medicines Agency's dilemma of classifying CBD as a drug because of its THC content.

Restaurants
Mr. Malak and his wife Barbara Baggio are the owners of three city center Italian restaurants, two of which are named of Bellaggio Café.

The Arts
Emil Malak has exhibited his passion for the arts as an author of a variety of works. They include a musical operetta, a World War II novel and several screenplay scripts. One of his screenplays entitled, Terra Incognita, was the subject of a lawsuit for which he sued Hollywood director James Cameron/Avatar and Twentieth Century Fox for copyright infringement.
Education Educated in Cairo, Egypt at the French Catholic, Collège De La Salle, he obtained a preuniversity baccalaureate in Science and Mathematics. He also obtained an "HND from Hollings Faculty in Manchester, UK.

Business Philosophy
"Building a successful company takes many years," said Emil Malak. "I am not someone that goes in and out of a project just to turn a quick profit. As a shareholder and director of public companies I have never once converted my personally held restricted stock to free trading. This was the case with Digifonica (TSX Ventures) and is today also with Voip-Pal (OTCQB). I take a long term view because I believe it takes years to lay the proper foundation to develop a strong company. Good business leaders need to stay the course, often for years in order to provide their shareholders with a valuable return on their investment."

Patents
Co-inventor of two U.S. Patents:
• Mobile Gateway Patent No.8630324
• Electrostatic Desalinization and Water Purification Patent NO. US 8016993

Objectives
Besides my work with Voip-Pal, I have two objectives:
1. Find assistance in reducing and eventually eradicating cancer metastasis, allowing patients to live longer and better lives.
2. Finding a possible solution to stem the cascading of inflammation of the lungs from the coronavirus. https://www.ceocfointerviews.com/voippaloped0220.html
3. Find a more economical and cost-effective way to improve water desalinization by using electrostatic fields to create fresh water droplets and provide clean drinking water to countries in Africa, the Middle east and throughout the world.
I am privileged to work closely with the best scientific teams in Germany and the United States. The projects we are working on are geared to help create and maintain life through electrostatic water desalinization, and to save lives by eradicating cancer metastasis and finding an effective therapeutic treatment for the coronavirus.
Links
Emil Malak Video: Stock Sector https://www.youtube.com/watch?v=-3Y65wT2uE4&feature=youtu.be
PR: CEOCFO Interview https://finance.yahoo.com/news/voip-pal-files-9-7-150000837.html
Voip-Pal files 2nd lawsuit vs. Apple https://finance.yahoo.com/news/voip-pal-files-second-lawsuit090000854.html
First Interview of Emil Malak on coronavirus https://www.ceocfointerviews.com/voippal0220.html
Second Interview of Emil Malak on coronavirus https://ceocfointerviews.com/voippal031120.html
Emil Malak Video: Local news station Vancouver: https://www.youtube.com/watch?v=tahET92jvV8
Op-ed by Emil Malak on Coronavirus https://www.ceocfointerviews.com/voippaloped0220.html
IP Watchdog article VPLM vs PTAB: http://www.ipwatchdog.com/2017/11/22/voip-pal-prevails-iprsptab/id=90418/
Voip-Pal Patent Infringement Lawsuit vs. Amazon: http://www.globenewswire.com/newsrelease/2018/06/19/1526270/0/en/Voip-Pal-Files-
Lawsuit-Against-Amazon-for-Patent-Infringement.html
Flynn's Harp article on Voip-Pal by Mike FLynn: http://www.emikeflynn.com/index.php/blog/flynn-sharp/bellevue-company-gets-rare-patent-win-suit-against-tech-giants-gets-agency-okay
IPWatchdog article on Voip-Pal and PTAB: http://www.ipwatchdog.com/2018/07/11/no-answer-ptab-applesanctions-request-against-voip-pal-after-six-months/id=99112/
Op-ed by Emil Malak published in IPWatchdog.com on May 17, 2019 https://www.ipwatchdog.com/2019/05/17/president-donald-trump-investigate-corrupt-patent-systempassage-aia/id=109312/
Op-ed by Emil Malak published in IPWatchdog.com on July 8, 2019 https://www.ipwatchdog.com/2019/07/08/beyond-101-inventors-plea-comprehensive-reform-us-patentsystem/id=110979/
CEOCFO Magazine interview with Emil Malak,published June 3, 2019 https://www.ceocfointerviews.com/interviews/VOIP-PAL19.htm